While nobody enjoys being sidetracked by a nasty cold, getting infected with the flu could be a whole lot worse. The flu is serious business: every year around the world, millions of people get the flu, hundreds of thousands are hospitalized, and thousands die.
That's in a regular year. This year, we're also still in the middle of the COVID-19 pandemic. Vaccinations have allowed us to lift many government regulations that helped us make it through the earlier pandemic stages. But as the weather gets colder, we spend more time indoors, in tighter spaces, and the risks of transmitting different types of viruses — from a cold to COVID-19 — increase.
Here's what you need to know to get through cold and flu season as safely as possible.
The flu vaccine is as essential as ever
The flu vaccine offers life-saving protection, especially for children under age 6, adults older than age 65, pregnant people, and those with chronic conditions. (There are a few rare instances where your doctor might not recommend a flu vaccine. Talk to your primary care provider to see if getting one is right for you.)
Getting the flu vaccine every year reduces your risk of hospitalization and severe illness.
Even if you aren't at higher risk personally, you can protect yourself, your loved ones, and your community by getting vaccinated. Even if you're not in a high-risk group, without vaccination, you're more likely to pass the flu on to someone else who is.
Your protection against the flu, even from last year's vaccine, declines over time. That's one of the reasons why you should get a flu vaccine each year. Another reason is that each flu season is unique. The types of flu that circulate are different, and each season's vaccine is formulated to give you the best protection against the strains that will be most common that specific year.
Free Health Program
Finding a Primary Care Provider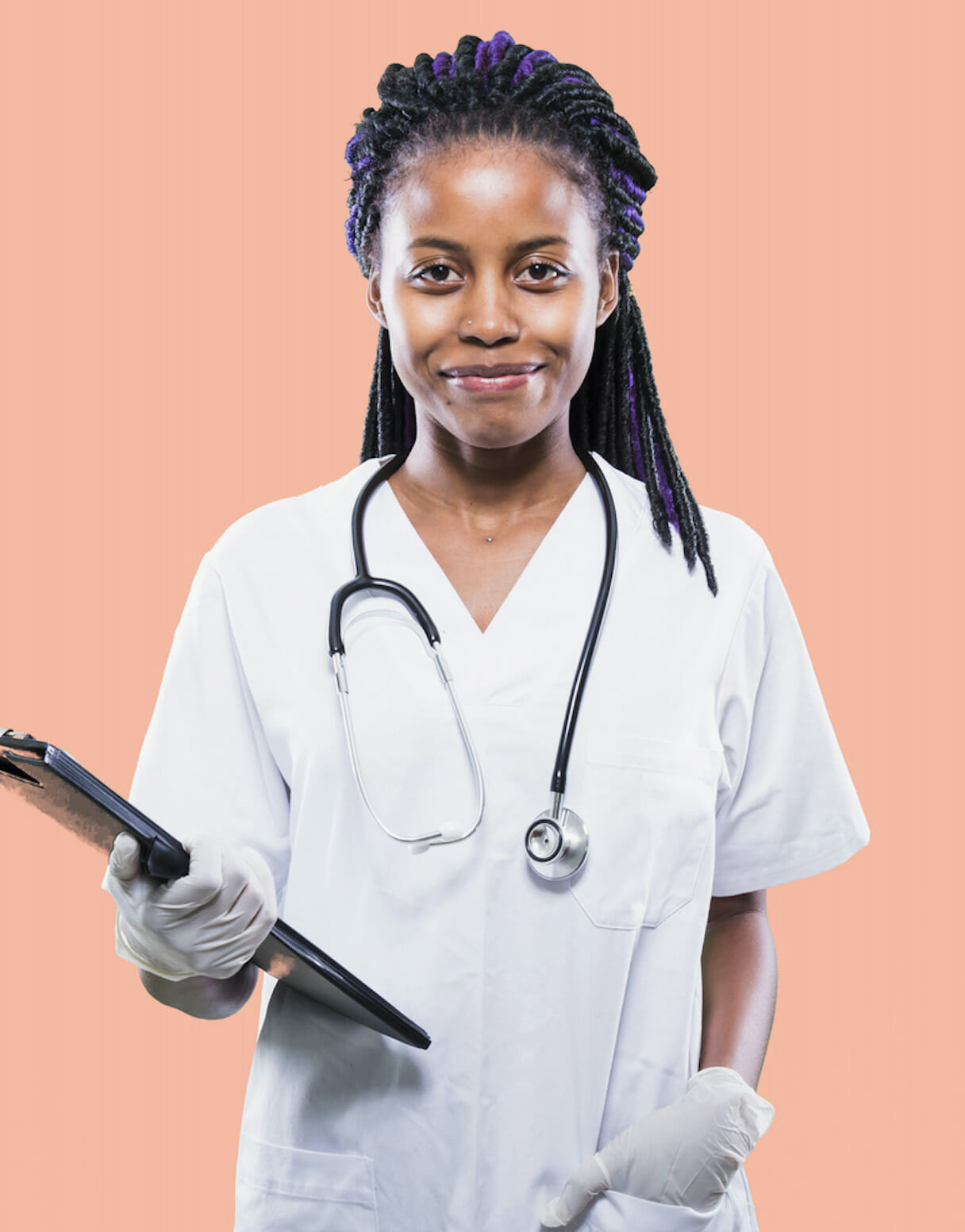 Get your flu vaccine as soon as you can
After flu vaccination, it takes up to two weeks for your body to build up immunity. If you live in the Northern hemisphere, getting vaccinated by the end of October offers the most protection for the season ahead. If October is already past, then the sooner you can get it, the better. (And mark your calendar to get your flu shot as soon as you can in October 2022.)
Getting a flu vaccine will not put you at increased risk of contracting COVID-19. As with all vaccinations, the flu shot has been carefully studied to ensure that the benefits outweigh any drawbacks, but talk with your doctor if you have concerns about your health situation.
Not sure where to get a flu vaccine? Chat live with a registered nurse from our Care Team to find a location near you.
Know the symptoms of cold vs. flu vs. COVID-19
The common cold, flu and COVID-19 are all respiratory illnesses caused by different viruses. Identifying your symptoms will help you decide what to do next and if you need medical care.
The symptoms between the cold and the flu tend to be different:
| Symptoms | Cold | Flu |
| --- | --- | --- |
| Onset of symptoms | Gradual | Abrupt |
| Fever | Rare | Usual |
| Aches | Slight | Usual |
| Chills | Uncommon | Fairly common |
| Fatigue, weakness | Sometimes | Usual |
| Sneezing | Common | Sometimes |
| Chest discomfort, cough | Common | Sometimes |
| Stuffy nose | Common | Sometimes |
| Sore throat | Common | Sometimes |
| Headache | Rare | Common |
Source: Centers for Disease Control and Prevention
Because symptoms of the cold and flu are very similar to symptoms of COVID-19, it's important to consider getting tested in most instances, particularly if you live with someone in a high-risk group. Better safe than sorry.
Follow the steps in this COVID-19 symptom checker to help you decide if you should get tested.
Remember that if you're already fully vaccinated against COVID-19 you're at the lowest risk for a severe COVID-19 infection. No vaccine is perfect, and breakthrough cases happen. Still, studies in the United States show that fewer than 0.005% of fully vaccinated people experience a breakthrough case severe enough to send them to the hospital. Those are pretty good odds.
If you've come into contact with a confirmed case of COVID-19, get tested even if you aren't experiencing any symptoms. If you're negative, you'll get peace of mind. If you're positive, you'll know and can follow the proper public health guidelines to keep people around you as safe as possible.
Free Health Program
Where to Seek Medical Care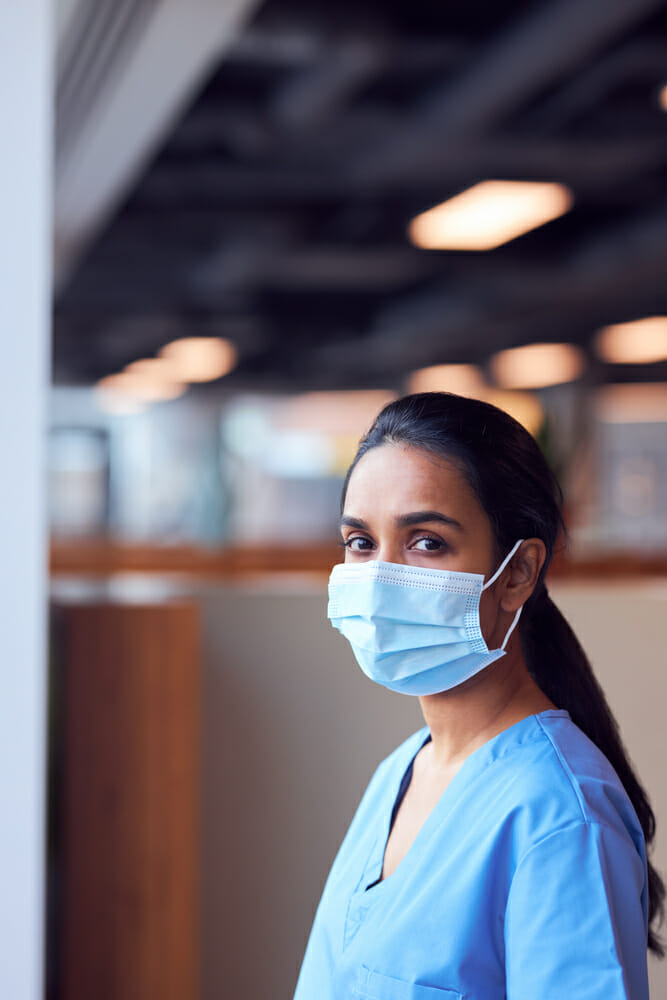 If you do feel sick, staying home is priority #1
If you start to feel sick, even if it seems to be just a cold, the best thing you can do is stay home and isolate yourself as much as possible. This is the easiest way to minimize the spread of whatever you have that makes you feel ill, especially for the sake of high-risk groups or immunocompromised folks.
Easy ways to help stop the spread of viruses
The common cold and flu are respiratory illnesses caused by viruses. They spread from person to person when droplets from an infected person's sneeze, cough, or speech enter another person's system through their eyes, mouth, or nose.
You might be contagious after being exposed to the cold or flu and can pass them on to others for a week or two before your symptoms start.
Thanks to COVID-19, you might already be (really) familiar with some of the most common steps you can take to stop viruses from spreading. These actions also work against cold and flu, and are especially important in the winter months.
Wash your hands often and thoroughly with soap and warm water for 20 seconds. (That's the time it takes to sing Happy Birthday twice.)
If soap and water aren't available, use a hand sanitizer containing at least 60% alcohol.
Wear a face mask, especially when you're in shared or public indoor spaces.
Maintain social distance as much as possible, especially in more crowded public spaces.
Avoid touching your eyes, mouth and nose until you've washed your hands.
Cough or sneeze into a tissue and discard used tissues into a lined trash can. Immediately wash your hands thoroughly with soap and water.
Every day, clean and disinfect high-touch surfaces like doorknobs, light switches, remote controls, shared devices, and counters.