Cancer is one of the most prevalent diseases in North America and touches the lives of millions of people every year. When you think about your long-term, overall health — especially if you have a family history of cancer — starting some healthier habits you can have the added benefit of reducing your risk of developing cancer.
Your body is an incredible living "factory" that produces its own chemicals to either kill cancer cells via your immune system or keep potential cancerous cells in check.
Inflammation is one of the main catalysts for normal cells to grow out of control or for suppressed cancer cells to become active. Research shows that chronic inflammation in our body tissues, most typically due to poor diet, has long been associated with cancer and many other diseases.
Proactively reducing inflammation is one of the best ways to reduce your own chances of a cancer diagnosis.
There is no magic bullet
We read a lot about superfoods — things like green tea, vitamin D, saw palmetto, turmeric, etc. — that have magical powers against certain diseases. While each of these foods (and most natural foods in general) do have healthy properties that can benefit your health, it's important to not rely on the idea of one wondrous superfood alone.
Maintaining an overall, holistic balance of lifestyle, activity and nutrition has been proven to reduce inflammation and suppress cancer cell generation. Minimizing harmful lifestyle factors that contribute to the onset and progression of long-lasting inflammation will do more to prevent or halt malignant cell growth than any supplement or "superfood."
While certainly beneficial, vitamins and supplements must come after altering key lifestyle habits, like tobacco or eating too many processed sugars. No amount of green tea in the world will make up for smoking two packs a day. It's crucial to remember that a few minor positive changes won't trump the negative impacts of major bad habits.
Free Health Program
Holistic Well-Being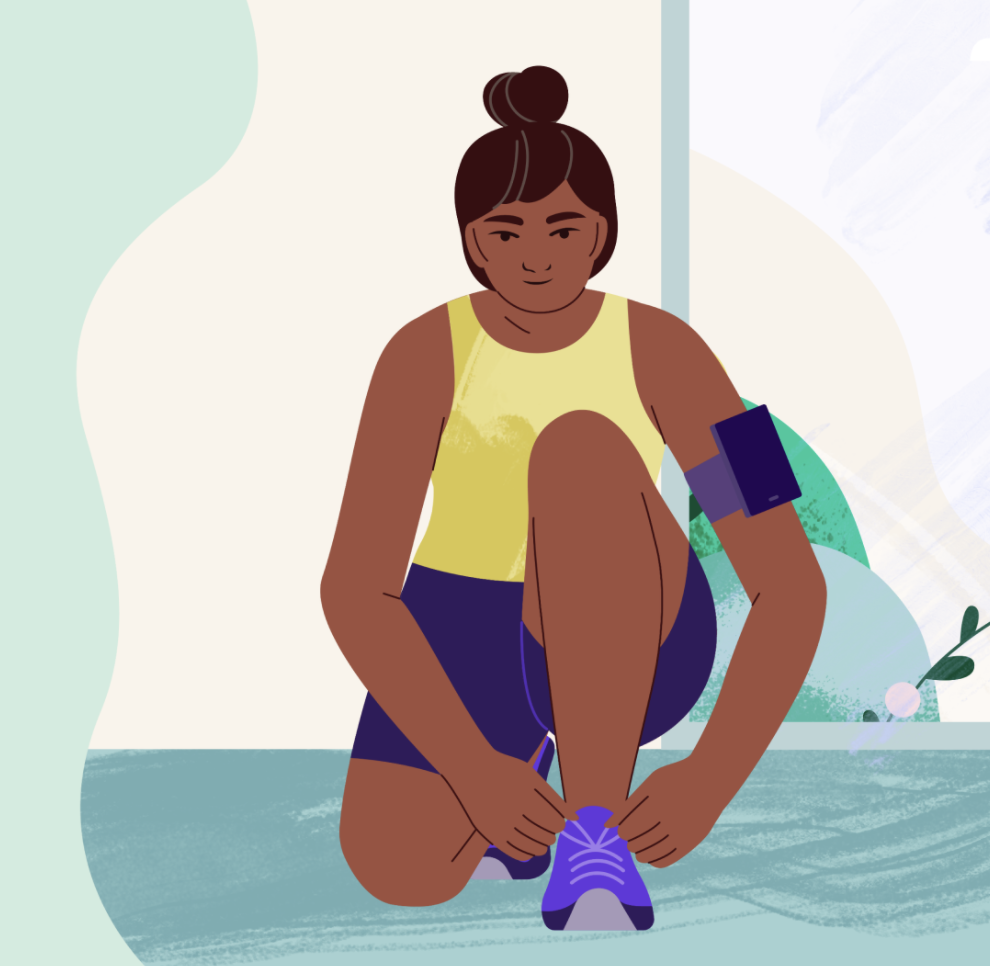 7 healthier habits to reduce inflammation
.
1. Drink less alcohol
Alcohol and its byproducts put a strain on your liver and can easily lead to inflammation. Having even one drink less each month can have a positive effect on your liver health. Our Dry January guide can be used any month of the year to help you re-evaluate your relationship with alcohol and how it's affecting your health. Check out The Well's mocktail recipe guide for easy, fun drinks that feel like a celebration (without the hangover).
.
2. Eat more natural whole foods
Incorporating plenty of fruits and veggies in your diet and eating healthier snacks, like nuts and seeds, is one of the best ways to help your body fight inflammation. This plant-based cookbook from The Well comes complete with a shopping list and everything you need to easily make tasty, inflammation-fighting meals.
.
3. Drink more water
Water is your friend. It helps aid healthy cell growth and your body's natural detoxification processes. Side benefit: it helps maintain healthier skin and eases pain as well as inflammation. Here's how to boost your own hydration in just seven days.
.
4. Eat less red meat
Limit your intake of red meat — including beef, lamb, and goat — to three servings or fewer each week. Diets high in red meat have been shown to up the risk of colorectal cancer and can make it harder to maintain a healthier body weight.
.
5. Stop smoking
There's good and bad news when it comes to tobacco and cancer risk. The bad news is that smoking is absolutely one of the biggest risk factors for cancer. The good news is that after quitting, your body experiences immediate benefits in just days, and over the long run your risk for diseases like cancer reduces drastically.
.
6. Get recommended vaccines
Some cancer-related deaths are due to preventable viruses, like hepatitis viruses and the human papillomavirus. Be sure to check with your primary care provider or chat real-time with our Care Team to learn about appropriate annual screenings and which viruses you should be vaccinated against.
.
7. Add some naturally fermented foods to your diet
Not only are the microorganisms in fermented foods — like yogurt, kimchi, kombucha, and sauerkraut — great for gut health, they've also been shown to help prevent gastric cancer.
.
While there's no single magic food or activity that will prevent cancer outright, that doesn't mean you should avoid vitamins, healthy snacks, or other natural remedies your doctor suggests for your overall health.
Not sure where to start? Chat 1-1 with a registered nurse to get more personalized inflammation-reduction tips based on your own medical history, health, and lifestyle.