Whether it's as a loved one, a parent, a friend, a colleague, or whatever important roles you fulfill for others — you will be better equipped to live up to your goals and potential not by always saying "yes," but by deciding for yourself when it's most important to say "no."
It can feel counterintuitive to trust that you're taking better care of others when you're mindful about how you take care of yourself. But treating yourself well, guarding the use of your time, setting boundaries, and learning how to be fully present in the moment, you can actually get more meaningful tasks done in smaller amounts of time.
Without knowing how to put yourself first and place limits on your attention, you can do damage to your physical, mental, and emotional health.
You do not have to be "always on" to be a caring partner, devoted parent or competent colleague. In fact, you're likely to do more harm than good by stretching yourself too thin and trying to be everything to everyone all the time.
During the on-going COVID-19 pandemic, the lines between work, home, parenting, self-care and more are blurring. It takes more personal discipline than we might be used to when it comes to setting boundaries between the various aspects of our lives that now, for many of us, are all taking place in the home.
There are positive aspects to working hard that, in the right frame of mind, are crucial to healthy, long-term achievement. By looking at some of the research into things that drive healthier feelings of success we can demystify the need to hustle or always be available to everyone. With some conscious effort, we can begin to let our need for it go.
Free Health Program
Improve Your Mental Well-Being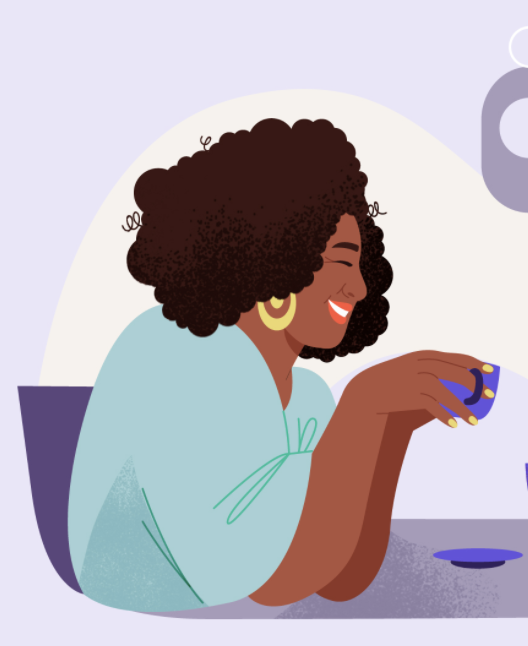 Doing more doesn't mean you're getting everything done
In fact, it's often the opposite. By spreading yourself too thin, it increases your chances that you won't feel as satisfied and accomplished with the important tasks that actually mean the most to you.
One of the key recommendations to combating the urge to do more, more, more is to spend less time on social media.
Comparing ourselves to others, before trying to build awareness of ourselves, has been proven to have negative impacts on our mental health and make us feel badly about ourselves. Much of the pressure to take one more than we can really handle pops up from the messaging we can absorb through social media that everyone is doing more than we are.
It can lead to a damaging, never-ending cycle of one-upping that has the doubly negative impact of detracting focus from the actual tasks that make you happy while simultaneously making you feel that everyone else is leading a better life than you are.
Working longer hurts you more than it helps you
Many of us are either working remotely or have had our work lives disrupted because of the pandemic. For folks who are newer to working from, there can be an inherent pressure to "do more" because we're at home. This can be well-intended, from wanting to prove to your co-workers that you're there for them to wanting to impress your boss so that you feel more job security.
Despite those good intentions, growing research shows that working more doesn't have a neutral effect on purpose and happiness — it demonstrably lowers both.

It affects your mental and physical health in ways you might not be aware of. When we're physically tired it's simply more difficult for our body to function optimally, leading easily to health problems like impaired sleep, depression, heavy drinking, diabetes, impaired memory, and heart disease.
Free Health Program
Self-Care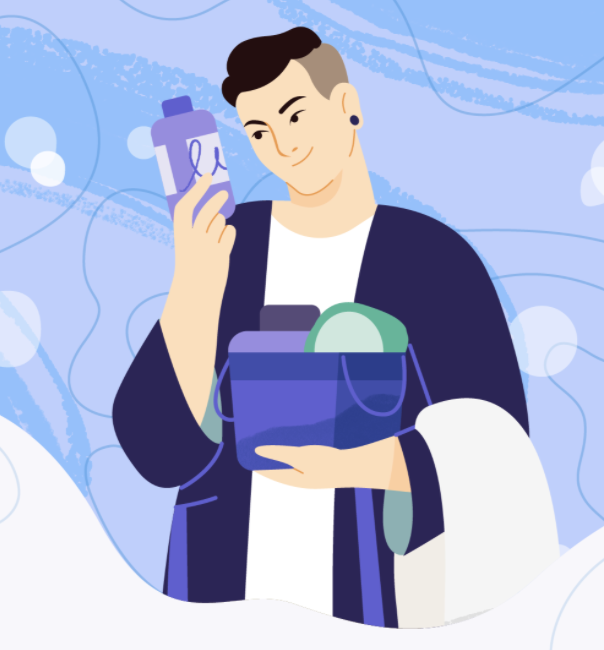 As our physical health declines and impacts our mental health, the answer for some hustlers, caught in a futile belief, is to hustle even harder. Even worse, as our stress rises and physical health deteriorates, we get less sophisticated at our key skills like interpersonal communication, decision making and managing emotional reactions.
To help feel better, we need two key things: time away from work and deeper, healthier sleep.
A very small percentage of us, only between 1-3%, can sleep five to six hours a night without lowering our ability to perform. On top of that, we're terrible judges of our own ability to gauge whether our lack of sleep is impacting us.
This is partially because the very lack of sleep itself makes it harder for us to accurately judge our physical and mental health in all areas of our lives. When we're tired, we get worse at being aware of how tired we are.
The great power of saying "no"
Setting boundaries and knowing how to focus your time on what really matters is one of the most important life skills we can learn. There's simply not enough time in a day for us to get to everything we would like to. That means it's crucial to know when to prioritize and use the time when we're fresh, alert and at our best toward our most important goals.
This is how we can maintain the right balance between work, family and life. It helps ensure we're making the most of our time by putting our energy into the things that matter most to us.
When we blindly say yes to everything, or spread ourselves out so that we can only give part of our attention to each task, we're sacrificing our ability to make meaningful connections with the people we love.
It can even feel exhilarating to fall into the trap of multi-tasking and that by moving around to various to-dos we're succeeding at them all, but that's not necessarily the case.
What you choose not to do is just as important as what you decide you will do.
Your inner impostor wants to always say "yes"
We've talked before about Impostor Syndrome and it's no big surprise that chronic over-doers can also be heavily influenced by their inner impostor.
It can feel great to get more validation from the reaction to our workload than the actual work itself. Sometimes people can become almost emotionally addicted to the feedback loop they can find themselves in by constantly posting about how hard they're working and being reinforced by others with the same mindset.
Working hard is one thing, but the need to constantly tell others how hard you're working is a sign that you're looking more for short-term external recognition than building long-term meaningful purpose from the habits and tasks that make up your daily life.
For some of us, at the core of our need to keep doing more is a deep fear of failure. The pace of work and life that drives over-achieving isn't sustainable in the long run, and the physical and mental results make it harder to succeed the longer it's kept up.
The best way to contribute to any area of your life — work, family, creativity, mental well-being, physical health — is to make sure you're devoting time to them all in a way that makes you feel whole and valued.
Free Health Program
Exercise Mindfulnes