Grin and bear it. Put on a happy face. You're never fully dressed without a smile. Keep calm and carry on. Don't worry, be happy. Look on the bright side. Every cloud has a silver lining.
This whole blog could just be a list of pop culture quotes that essentially tell unhappy people to suck it up and move on. It shows how deeply embedded this notion is in our cultural and social thinking.
Everyone is deserving of love and wants to be loved. And who have we been told our whole lives is easiest to love? Happy people. Smiley people. People that don't make our lives complicated with messy emotions. All those quotes from musicals can't be wrong, can they?
Ignoring unpleasant feelings doesn't make them go away. It mostly makes them even worse. Over time, continual avoidance can lead to intense stress that negatively affects mental and physical health.
Pain is part of being human. Anxiety, grief, sadness, fear — these feelings are part of our responses to life and guide us to healing. Complex emotions are signals of thoughts we need to feel and experiences we need to process fully. Negative emotions aren't something to avoid. Despite how challenging they can be, we can embrace them as part of the greater joy of living and turning points on our journeys to fulfillment.
One of the greatest gifts you can give another person is to accept them in all their nuance and complexity. It is an ultimate act of love to truly support someone through hard times — in ways that they need to be supported, not only in the ways you want to support them.
So let's start spreading some of that love around.
Good vibes sometimes
Let's get one thing out of the way first: not all positivity is toxic. There are many instances where positivity is a valuable, wonderful state of mind. But just as with any good thing, it's not the right approach for every situation.
On the surface, positivity can seem like it has to be a good thing. Feeding into a "good vibes always" mentality can be productive for some folks, but that doesn't mean it's right for everybody.
Some situations can be beneficial to try a reframing exercise and default to positivity to see if it sticks. Research backs up the theory that the physical act of smiling can release endorphins and temporarily relieve pain and stress. This could quickly reset you from a short-term negative situation and put you on track for a happier mood.
Think of it like a band-aid. For a tiny bump or superficial cut, it can work. For a broken bone, you need something more substantial.
That's a good way to think about toxic positivity in general — it's like putting a band-aid on a broken arm. It does not help heal the wound, but it also distracts from the more serious measures that would remedy it.
In that sense, toxic positivity doesn't just negate feelings but also withholds true healing — it's easier to see that it's not merely neutral. Toxic positivity is actively harmful, and we owe it to ourselves and others to address it.
Health Program
Daily Mindfulness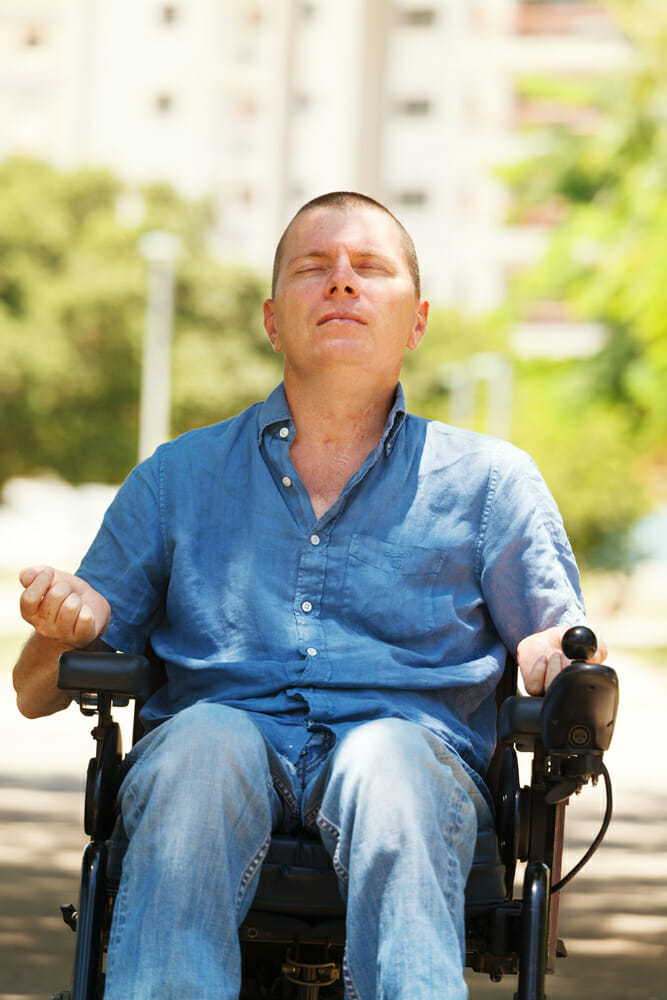 I love what you do, don't you know that you're toxic
We don't have room to talk about all the ways Britney Spears was ahead of her time, but back in 2003 she was already warning us all about the danger of being toxic.
Recognizing toxic positivity in yourself and others is the first step to fixing it.
Positivity becomes toxic when it becomes a must-have, default mode for all situations. If your first reaction is to skip over what's happening and jump right into a platitude about how it will all be ok, you might be wading into toxic positivity territory.
Signs of toxic positivity thinking include:
Brushing off feelings that aren't quickly positive or happy
Ignoring the context and seriousness of a situation
Avoiding uncomfortable feelings
Focusing more on the "bright side" of negative situations
Expecting cheer and positivity in every instance despite the gravity of the situation
Encouraging optimism without actions or consequences
An urge to immediately stop or "fix" discussions that feel negative
The Well
Mental Wellbeing Feelings Wheel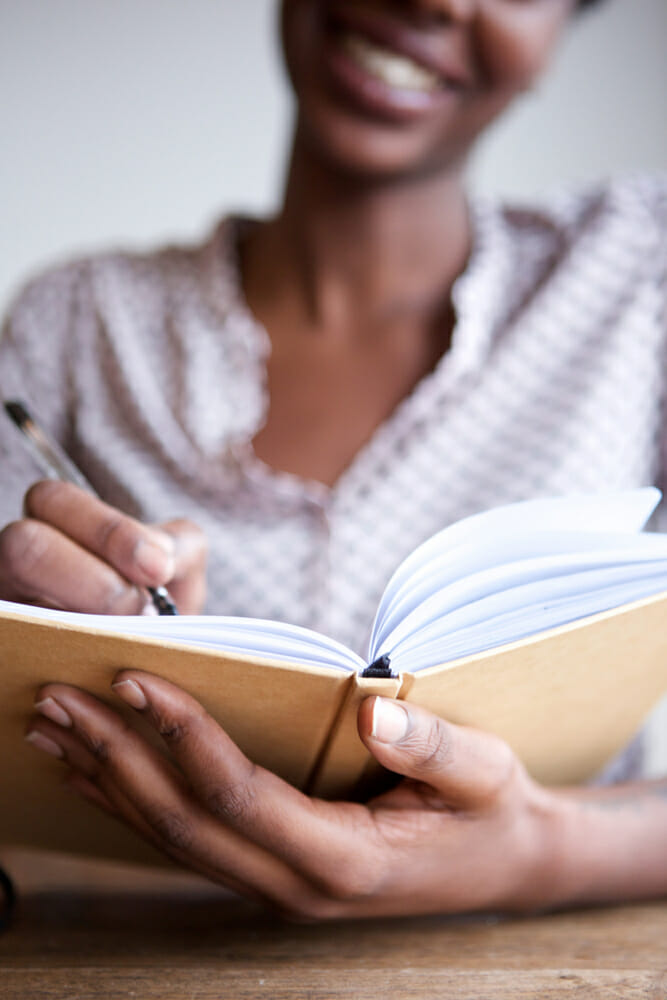 Sometimes the glass really is half empty
When life gives you lemons… you've got some lemons.
It's common to confuse mental wellbeing with a constant state of happiness. Increasing feelings of joy in yourself and the ones you love is a fantastic goal, but it's not the sole signal of robust mental health.
Genuine emotional awareness is about acknowledging feelings and trying your best to accept them for what they are without judgment. All of your emotions are important. This is a valuable practice to build for how you talk and treat yourself as well as the folks around you.
For difficult emotions, acceptance and processing can be easier said than done. One of the best ways to allow yourself and others to deal with complex feelings authentically is empathy. True empathy is the antidote to toxic positivity.
Here are four ways you can build more empathy into your interactions.
1. I know how you feel. I can see why you feel that way.
Ok, so right now you might be thinking, "What!? I shouldn't always be positive, and now I shouldn't say, 'I know how you feel?' What gives League?" Fair enough, but hear us out.
When someone needs emotional support, validating their feelings first and helping them feel seen and understood is paramount. Telling someone that you know how they feel is about you, not them. Besides the fact that you might not know how they actually feel, empathy is about actively aiming to understand a person despite your own experiences and put yourself in their place.
Reaffirm that what they're feeling is valid and that the way they reacted is fair. Make it about them and not your response to them.
2. Don't give advice unless you're asked.
This can be a tough one, but while we're on the topic of not making it about you, giving advice off the bat is usually gratifying for the advice giver, not the advice receiver.
Sometimes folks just need to vent a little frustration, and your loving presence and willing ear can give them a place to do just that. Nothing else might be required.
If the person you're with truly seeks advice, wait until they ask for it. Give them room to explore their feelings and discover their paths forward before you offer stories or experiences of your own.
Remember that empathy isn't about sharing what you would do or have done in a similar situation. It's simply the act of being there with a person while they work through what they need to do for themself.
3. Ask open-ended questions that don't need a response
An excellent method to help another person process complicated feelings is to ask them simple questions. This isn't to analyze their responses but to give them a safe space to think about the "why" underneath their feelings and express it to someone they trust.
These questions don't need to be profoundly probing or intend to solve anything. Asking shows that you're there to listen, that you're interested in their answer, and allows them to get over any initial hesitations that they might be putting you out or burdening you by talking more.
4. Be a shoulder that encourages crying.
We can have powerful reactions to another person's tears. Of course, we don't want someone we care for to feel sadness or despair and to see it manifest physically in crying can lead to a knee-jerk reaction to stop the tears at all costs. Think of all the times in your own life that you've tried to stop yourself from crying, to spare embarrassment or shame.
Crying can be a great sign that a problematic emotion is being processed. If a person is willing to cry in front of you or with you, that symbolizes their vulnerability and trust in you to take care of them. It can be a beautiful response to supply the shoulder that someone feels safe to cry on — without trying to stop it or change anything about the moment. Cry on, friends, cry on.
Health Program
Happiness 101