This article introduces intuitive eating concepts that we believe are valuable for most people. If you've been diagnosed with a history of disordered eating or are coping with severe mental health issues around food and your body, chat with a registered nurse or Care Navigator to get connected to a health provider in your local area.
Ready to think outside the traditional diet box? Yeah you are. Many positive associations might come up when considering intuition and what it means. Intuition is already inherent inside you. It's the ability and faith to trust that you have the tools at your disposal to understand what's right for you.
In North America, selling books, programs and tools to diet is a multi-billion dollar industry. Lots of these are based on the idea that you are anything but intuitive and need a long list of apps to tell you what to eat.
Intuitive eating is the opposite. Instead of approaching eating from a lens of restriction and absolutes like "clean" or "unclean," it calmly encourages a more self-compassionate approach to how you not only think — but how you feel — about your relationship with food.
Most folks can benefit from some aspects of intuitive eating, especially if you're one of the many who've struggled in the past with diet culture and self-esteem related to eating. Over time, you can release anxiety about meals, support balanced body weight, and feel more in control of how you view your own body.
Free Health Program
A Guide to Intuitive Eating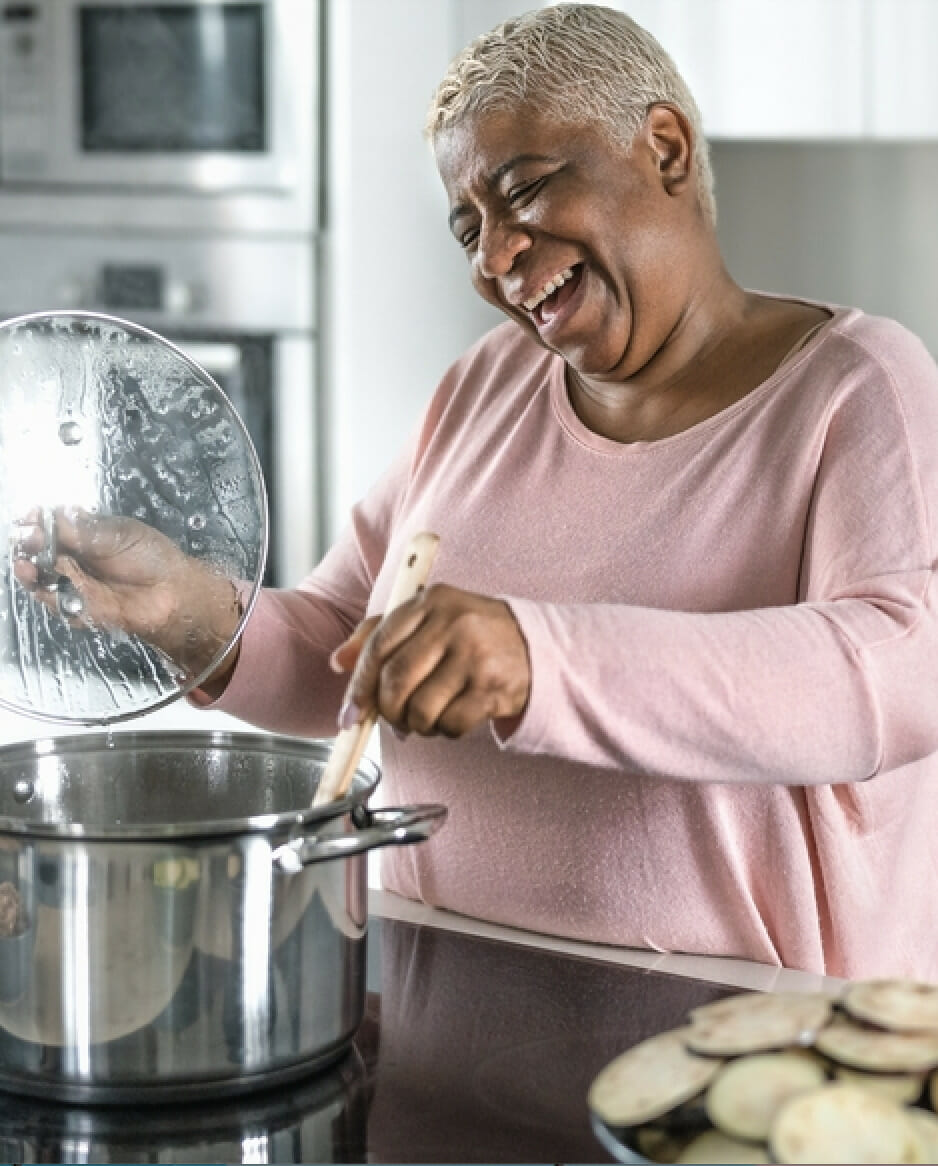 (Some of) the principles of intuitive eating
Intuitive eating centers on ten core principles. Here, we've highlighted some of the key ones with actions you can take to build them into your daily life. (Check out all 10 of them in our Guide to Intuitive Eating Health Program.)
1. How to listen more closely to your body
Like an endless social media scroll or late-late-laaaaate night streaming session, any activity you engage in mindlessly can end up harming you in ways you might not realize.
Intuitive eating helps you build an awareness that lets you feel more in tune with your physical body, making it easier to eat when you're hungry and stop when you're full.
Physical hunger and emotional hunger are two different things. Without realizing it, we can develop desires to eat because of our emotions instead of physical hunger.
Physical hunger is a biological need for food that's satisfied after eating. Signs of physical hunger include stomach growls, low energy or irritability.
Emotional hunger is a desire to eat resulting from feelings, including sadness, anxiety, loneliness, excitement, or joy.
It's very natural to experience both physical and emotional hunger. Remember, intuitive eating isn't about assigning judgment to how you feel. It's about being aware and able to recognize what type of hunger you're experiencing so you can mindfully respond to it.
Sure, physical hunger is good in the sense that it lets us know when to eat so we can sustain and nourish our bodies, but that doesn't mean that emotional hunger is "bad."
Noticing emotional hunger is excellent! You need to identify how you feel as a step toward living harmoniously with it. So the next time you notice emotional hunger — good job! Gold star for you.
Learning the difference between physical and emotional hunger can help you trust your body and give yourself permission to eat at the most beneficial times.
Naming our emotions can be easier said than done, so a hunger/fullness scale is a great way to cut through the noise of our busy lives and give a numeric rating to your hunger sensations. This will help you understand better when to start or stop eating in a way that will properly nourish your body.
The hunger/fullness scale goes from 1 to 10:
1 – Painfully Hungry: Feeling starving, dizzy, weak, or light-headed
5 – Neutral: No strong sensation toward either hunger or fullness
10 – Uncomfortably Full: Feeling physically uncomfortable, nauseous, or sick
2. Learn to react with, not against, your emotions
Intuitive eating is about feeling the joy and pleasure of food. At the same time, emotional eating is also a natural habit for many folks. Though you might feel a temporary sense of relief, habitual emotional eating can add to feelings of frustration and worry in the long run.
So how do you know when to let in the healthy emotions and let go of the unhealthy ones?
Like tools in a toolbox, some accessible habits can help you cope with difficult emotions and help you notice the difference between physical and emotional hunger. This way, you're better equipped to honor both your biological and psychological needs.
Think of coping strategies for stress that aren't about food. These could be things you already enjoy or something new you'd like to try. Examples to get started with include:
Taking a walk
Calling a friend
Journalling
Yoga or stretching
Reading a book
Taking ten long deep breaths
Meditation
Creative activities like dance, music, crafting or art
The next time you think you might be eating from emotional hunger, try these three steps:
Pause and ask yourself, "Am I feeling emotional or physical hunger?"
Rate your hunger/fullness on the 1-10 scale.
Decide if you need to eat or if you could try a coping strategy from your list instead.
Free Health Program
Health Eating on a Budget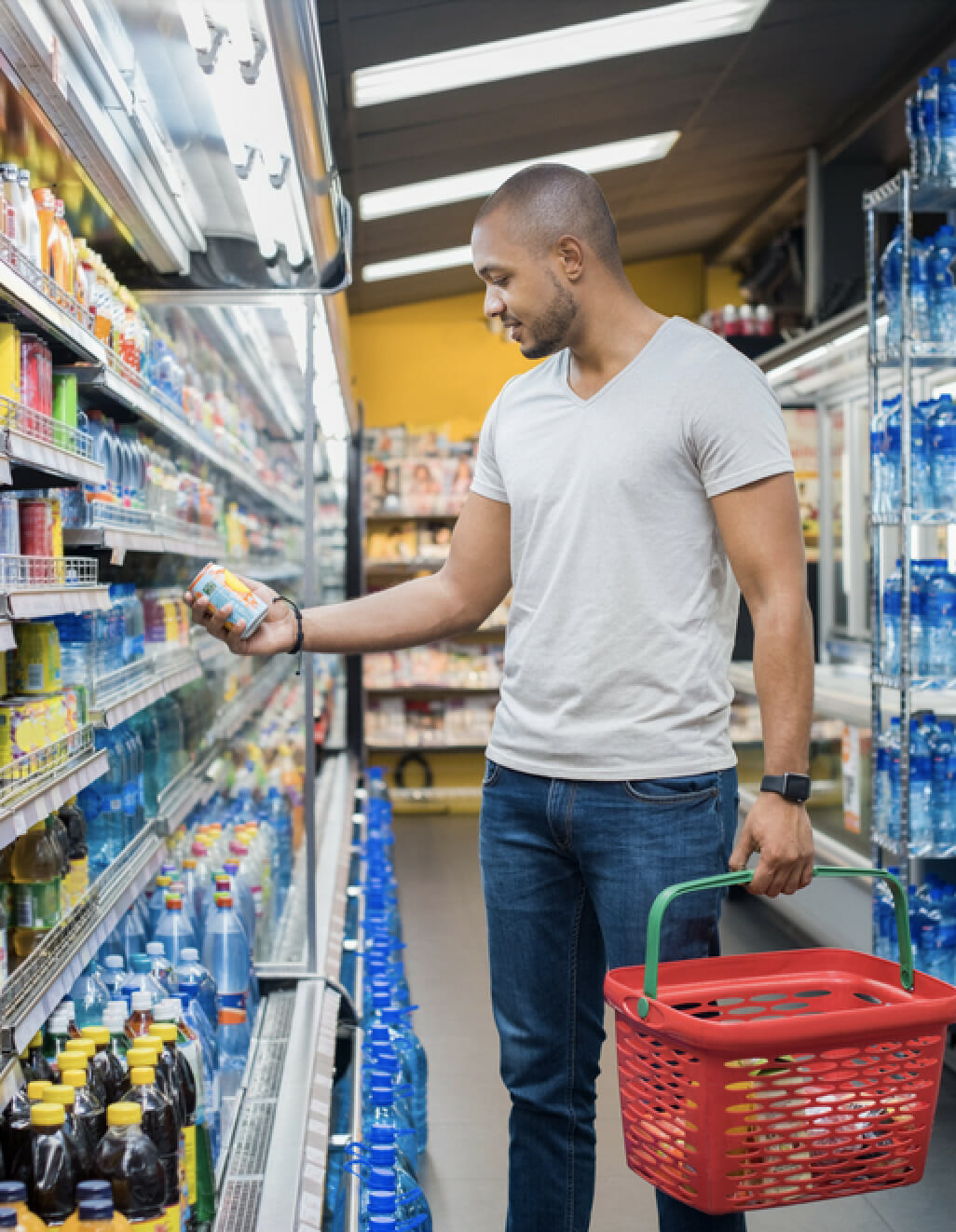 3. Break the cycle of "good and bad"
The more we restrict foods, the more we crave them — and the more likely we are to eat more of them than we might have planned.
Labelling foods as good vs. bad, clean, or as a reward for certain behaviours attaches emotional connotations that can exacerbate our inner struggles around eating. While, for the most part, you want to focus the majority of your diet on wholesome, nutritious foods, some days you're going to have some ice cream. Life is better with ice cream!
Food is fuel, but it's also a pleasure. You give yourself permission to eat how you want and embrace it with intuitive eating. You can still follow healthier eating patterns without putting yourself down over an occasional treat with this outlook.
Put this into practice with something small. Think of one food you think of as off-limits. Maybe you don't even allow it in your home because you're afraid of eating too much of it.
Try introducing that food into your environment and give yourself permission to eat for satisfaction and enjoyment.
Use the hunger/fullness scale to help you stay mindful of your feelings.
Allowing yourself to enjoy previously "off-limits" food can help you break restriction-craving cycles and feel more freedom with the foods that used to cause you a lot of stress.
4. Losing weight isn't the only measure of success
Managing a healthy weight is an essential aspect of your overall health and a standard recommendation for many folks. But that doesn't mean that lowering your weight is the only sign of success.
Some people might lose weight through intuitive eating, and some may not. There are many potential benefits, and the best way to know if it's working for you is to listen to your body and continue examining how foods make you feel. In the long run, this sets you up to feel happier and healthier in fundamental ways that go far beyond a number on a scale.
Free Health Program
Meal Planning 101